Pavement Signage & Barrier Systems
Whatever the weather, our range of pavement signs offers an imaginative way of displaying your banner, poster or graphic, rain or shine. From high street to side street, from pavement to shopping mall, our outdoor range comprises of; swing signs, chalk boards, 'A' boards and forecourt signage. In addition, our trio of café banner systems are perfect for advertising in seating and hospitality areas.
Modular displays created with intelligent design and styling. Choose from desktop or floorstanding configurations, with systems that accommodate rigid or flexible display materials and others that offer the versatility to reconfigure and extend your display to suit location and budget.
Our comprehensive roller bannerstand range offers functionality and style at a price to suit all budgets. Choose from a versatile range of heights, widths, single or double-sided systems and telescopic or fixed-height bungeed poles.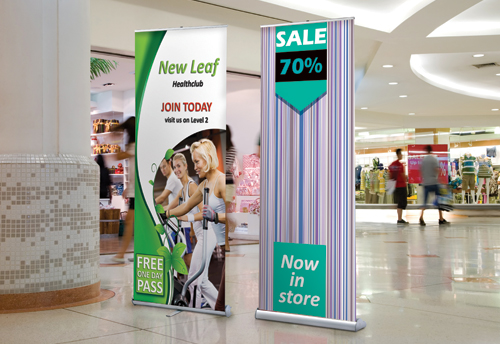 Lightweight and highly stable, our range of static bannerstands are quick and easy to assemble without the use of tools. A choice of width and height options are available across this versatile collection. They are ideal for a retail or point of sale environment, enabling your customer to change graphics in-situ.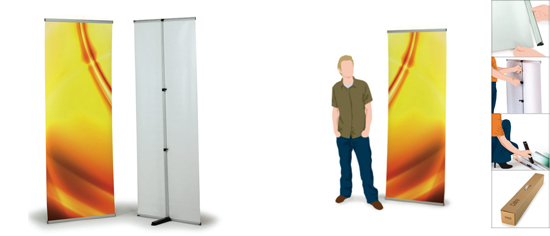 All our bannerstands have a highly durable finish, are robust and can be assembled simply and easily on location. Our stands are not only versatile in size but also in practicality. From a simple 'A' frame banner to a more sophisticated 'graphic screen', our range offers quality systems for semipermanent use that comfortably suit their surroundings, whether for promotional, retail or sporting events.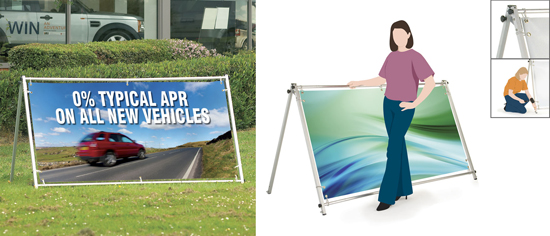 Our pop-up bundle kits and display frames are constructed from strong, yet lightweight aluminium. Panels are secured by a fully magnetic locking mechanism and are easily mounted to create a fast and effective wall for display. Our range offers flexibility in height, width and configuration.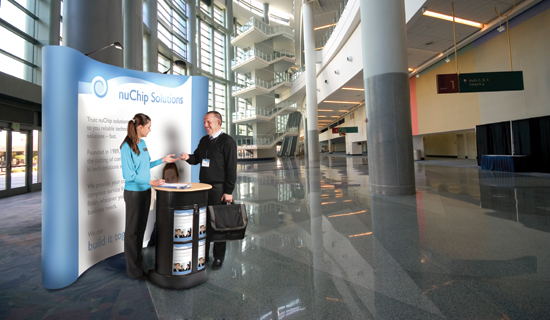 Constructed from anodised aluminium or steel, the systems are durable yet stylish, designed to complement their surroundings.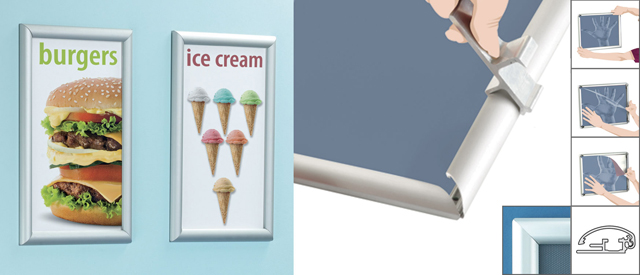 A practical and cost-effective, freestanding rigid display board holder, this is robust, easy to assemble and ideal for semi permanent display. The perfect choice for use in high flow pedestrian areas.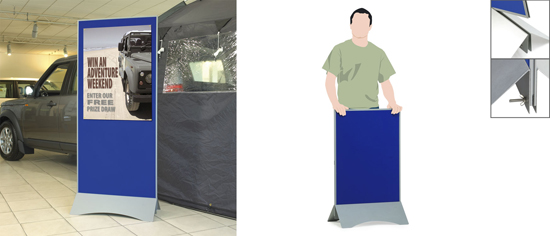 The in-store promotion unit is easy to assemble and easy to clean. Add graphics to individualise the system for that special event.
Graphic Pods & Lightboxes
Our range of graphic pods and lightboxes is perfect for demonstration units or for in-store displays and exhibitions.